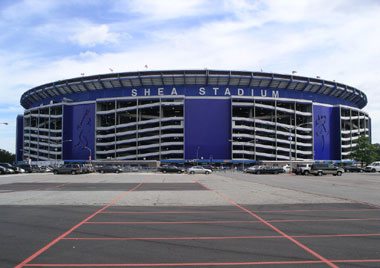 The Mets closed out their home stand with a 6-2 loss to the Dodgers, making their record for this 6-game stint at home 3-3.
The Mets have a better record on the road this year than they do at Shea Stadium. I'm not sure if that's good or bad. How great is it to be able to go win games on the road? But on the other hand if you can't win at home doesn't that kind of make your road record null? What good is home field advantage? Are we that anxious to move into Citi Field?
The comfort I take is that the next 10 games are away from Shea Stadium. If you thought the West coast trip was long, that's nothing compared to a this one which includes 4 games in Philly, 3 in Atlanta, and 3 in Cincinnati.
This is it folks. The last long road trip of the year. If we finish this road trip by winning 7 of 10, I'll be happy. And it might just put is in prime position for the pennant. But let's not go there yet.