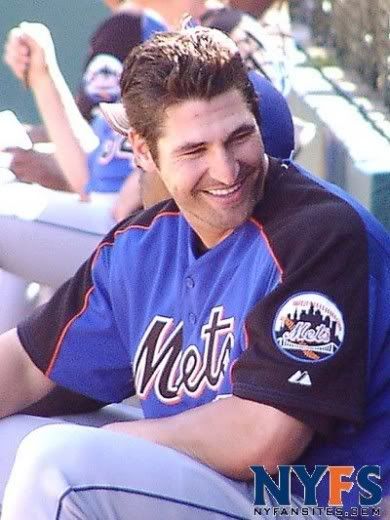 Xavier Nady is an outfielder that pretty much any contender would covet at this point, especially the Mets.
The Mets desperately need a right-hand hitting bat in the lineup and have a gaping hole in left field. They'd love to get Xavier Nady, but the price is too high to trade for him and the Mets most likely don't have the pieces to do so.
What a difference two years make. In the winter of 2005 the Mets unloaded Mike Cameron on the Padres for a little known guy named Xavier Nady. I remember seeing news of the trade and thinking, "Who in the world is Xavier Nady?"
Nady played admirable for the Mets in 2006 before he was banished to the Pirates in the trade for Roberto Hernandez and Oliver Perez. Now Perez has been a steal for the Mets (sometimes), but when you look at the value Nady is now commanding from potential suitors, it's just another case of the Mets trading away yet another valuable player.
Nady joins the likes of Jason Bay, Jeff Kent, Jason Isringhausen, Scott Kazmir and others who were traded from the Mets only to see their stock skyrocket.
But hindsight is always 20/20.