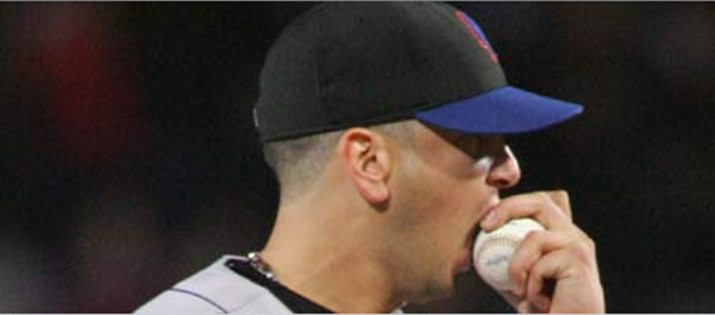 Hey Oliver, did you know this is a contract year for you? You wanna get paid? Hope you have a degree or a backup plan. You're not going to be welcome in New York for much longer.
Oliver Perez has joined the ranks of Carlos Delgado as worthless members of this New York Mets team. Perez can't find a way to be consistent and I'm convinced he's beyond repair.
As bad as Perez's pitching was the Mets bats are invisible. At this point we're better off watching Triple A kids get a chance to play and show some heart. Kudos to Jerry Manuel and Carlos Beltran for showing some heart and not putting up with an umpire with a bone to pick. MLB needs to have a chat with that umpire.
Be prepared Mets Lifers. There's 3-10 streak in our future. I can feel it with the Yankees, Cardinals and Phillies on the horizon. I fully expect a win on Wednesday, but that's about it.
It's unacceptable.