This is the mantra for the New York Mets: No good deed goes unpunished.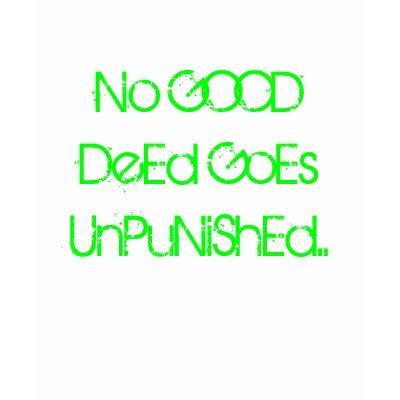 You're on track to compete for NL MVP, hitting over .340 and the catalyst for your team. Injure your hamstring...twice.(Reyes)
After a season out for a knee injury it's a breakout year where you're playing everyday. You're in the top 10 in batting and the team's best hitter with runners in scoring position. Now you injure the same knee that forced you to miss an entire season. (Murphy)
You are the most overpaid player on the team who can't deliver. You finally have a breakout game reaching base 5 times and scoring 3 runs. Without your bat, this team isn't even in this game. But all that is forgotten because you don't have bullpen that can close a door, never mind a game. (Bay)
With a patchwork lineup and your All Star 3B forced to play shortstop you find your self down 3 runs only to claw your way back to tie. A bloop single to start an inning and walked batter in front of your team's archnemesis player forces you to pitch to the one guy who always kills you. Game over. (6-5 Braves win)
You trade away the most expensive pitcher on the club to make sure his option for next year doesn't vest leaving you without a closer, but with 3 solid options to rotate through. The most reliable option chokes. The rising stud can't handle the pressure. The 3rd guy...well..he's up next. (Izzy, Parnell, Beato)
You are a candidate for manager of the year. After a 5-13 start, you brink the club back from the brink to make them competitive in a wild card hunt. A 5 game winning streak is followed up by losing 5 out of 6, sending you back under .500 and you lose your only two hitters batting over .300 for potentially the rest of the year.Welcome to the Mets, Terry Collins.