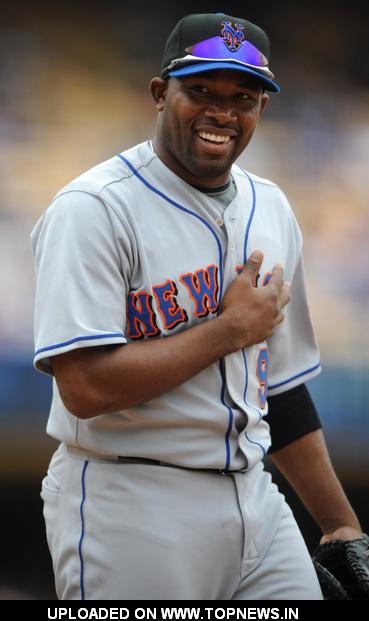 So I'm taking a look at the roster spots this morning and it just troubles me that Marlon Anderson's name is on the roster. Aren't we done with this guy?
Marlon Anderson was a great bench player at one time. In fact, two years ago he was money in clutch pinch hit situations that made him one of the smart mid-season pickups of 2007.
However, last year he bombed. He didn't just bomb, he did something worse than bomb but I can't think of that term should be. That's how bad he was.
Anderson batted .210 for the season and was used sparingly. He's another left handed bat, which is the last thing the Mets need coming off the bench with their starting lineup being full of lefties.
Alex Cora, who we might be talking about next season like we're talking about Anderson this season, is the backup for Castillo if & when Castillo falls apart.
I just don't see why Anderson is needed. I'd much rather let Nick Evans try and succeed at the big league level or give another young kid a shot than keep Marlon around for his shotty fielding in the outfield.
Prove me wrong Marlon Anderson. I'm begging you.