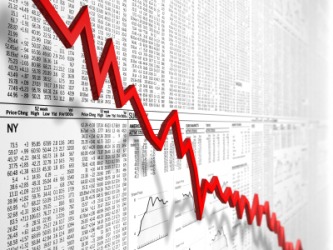 There is no aid coming to the Mets in the near future. The economy may avoid a double dip recession if certain programs are eliminated or added and possibly if there's change at the top. But for the Mets the hope of change and a revival are looking less likely.
The thought of Jose Reyes leaving the Mets was an improbability just a few months ago. Now, it seems almost certain, and even worse he could likely remain in the NL East with the likes of Florida or Washington. Reyes is guaranteed to haunt the Mets and their fans for years to come if that happens.
So let's say Reyes leaves. What's that mean? It means David Wright is less likely to stay around and management may officially begin to rebuild. That leaves Johan Santana hanging as the Mets mid-season trade bait if he proves to be healthy.
And so by July of 2012 the Mets will be completely void of stars and any real identity. Tejada, Ike & Duda are all fun players to watch but hardly the players that will fill the seats. On top of that who on earth is going to pitch?
The core of the Mets will be officially dismantled. This all starts if Reyes leaves. The last 3 seasons of pitiful baseball are certain to continue for another three if these departures come true and the Mets look to save money instead of adding talent.
But what if Reyes stays? That's a totally different story. Looks like one found in fairy tales.